Women's Bible Study
February 12 - June 25 | Every 2nd & 4th Sunday Evening From 7-9 PM @ Renovation Church
Cost: $16.00 | Covers cost of book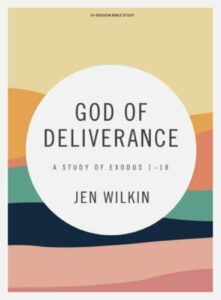 We will be going through the book God of Deliverance: A Study of Exodus by Jen Wilkins. You can check it out HERE.
If you plan to attend, please sign-up using the link below to let us know you are coming and to purchase the book we're going through.
Feel free to reach out to Holly Swain with any questions.